Regular price
Sale price
$199.99USD
Unit price
per
Sale
Sold out
🔥15% off , CODE: 23LOVE
Share
ugee U1200 11.9-inch FHD Display, Wide color gamut of up to 127% sRGB, can display 16.7 million colors, 1000:1 high contrast with 178°viewing angle. As the ideal device for creators, we display more colors than your computer monitor! Better help for you to create large works.
View full details
awesome
The tablet is really awesome for it's price point. Recommended for new digital art babies like myself. Looking forward to use this more
Looks great
Tested and run smoothly with my old Mac Pro. Colours are fine too. Abit of time needed to figure out the whole set up from online
Amazing product
The quality of the product is amazing and worth the price! Also came on time.
Good product, working as described.
Daughter enjoys using it for her drawing and sketching.
Kids love it
Working well but only with their c to c cable. The kids love it.
Specifications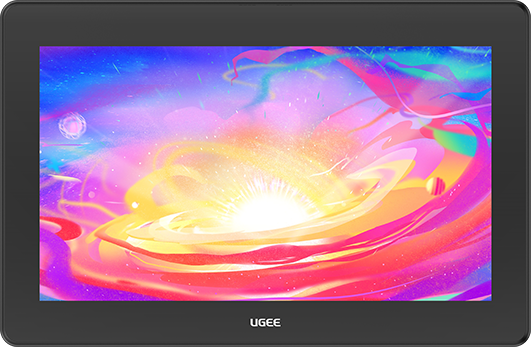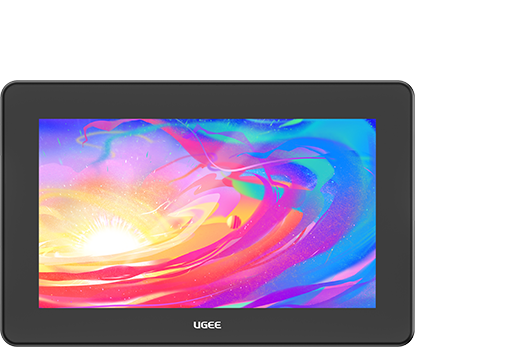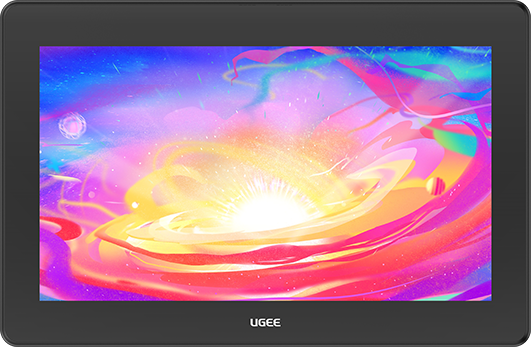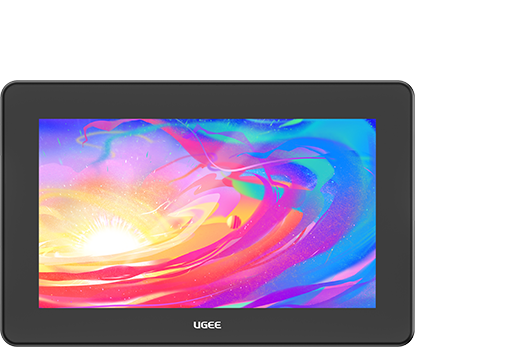 Dimensions
402 x 263 x 14.74 mm
323.92 x 208.54 x 14.46 mm
402 x 263 x 14.74 mm
323.92 x 208.54 x 14.46 mm
Active Area
341.0 x 191.8 mm
263.2 x 148.1 mm
341.0 x 191.8 mm
263.2 x 148.1 mm
Display Resolution
1920 x 1080
1920 x 1080
1920 x 1080
Color Gamut
90% NTSC, 127% sRGB, 94% Adobe RGB
90% NTSC, 127% sRGB, 94% Adobe RGB
90% NTSC, 127% sRGB, 94% Adobe RGB
Full Lamination
Yes
Yes
Yes
Contrast (typical)
1000:1
1000:1
1000:1
Brightness (typical)
220 cd/m2
220 cd/m2
220 cd/m2
Viewing Angle
178°
178°
178°
Stylus
PH12 battery free stylus (with eraser)
PH12 battery free stylus (with eraser)
PH12 battery free stylus (with eraser)
Pressure Sensitivity
8192
8192
8192
Resolution
5080 LPI
5080 LPI
5080 LPI
Reading Height
10 mm
10 mm
10 mm
Accuracy
±0.5 mm (center), ±1.5 mm (corner)
±0.5 mm (center), ±1.5 mm (corner)
±0.5 mm (center), ±1.5 mm (corner)
Ports Included
1 x full-featured USB-C, 1 x 3-in-1 USB-C
1 x full-featured USB-C, 1 x 3-in-1 USB-C
1 x full-featured USB-C, 1 x 3-in-1 USB-C
Power Input
DC 5V-2A
DC 5V-2A
DC 5V-2A
Compatibility
Windows 7/8/10/11
Mac OS X 10.10 (or later)
Chrome OS 88 (or later)
Android (USB3.1 DP1.2), list of compatible Android devices
Linux
Windows 7/8/10/11
Mac OS X 10.10 (or later)
Chrome OS 88 (or later)
Android (USB3.1 DP1.2), list of compatible Android devices
Linux
Windows 7/8/10/11
Mac OS X 10.10 (or later)
Chrome OS 88 (or later)
Android (USB3.1 DP1.2), list of compatible Android devices
Linux
Package Includes

1 x Drawing Monitor

1 x Battery-free Stylus

10 x Replacement Nibs

1 x Pen-Clipper

1 x Extension Cord

1 x 3-in-1 Cable
(L-shaped)

1 x Quick Guide 1 x Guarantee Card

1 x Power Adaptor
(U1600 drawing monitor only)

1 x Cleaning Cloth

1 x Glove